Resilience is about our ability to adapt and bounce back when things don't go as planned. The articles and chat cards within our resilience and wellbeing toolkit are designed to help you build protective factors and manage risks so that when you face challenge you are more likely to be resilient.
Resilient people don't dwell on failures; they acknowledge the situation, learn from their mistakes and challenges, and then move forward.
To ensure that we're all as resilient as we can be and are ready for the very busy times we all face you can access a range of articles and chat cards to help you better understand and develop your personal resilience as well as supporting your team and colleagues to build theirs.
The articles give you the tools to recognise the symptoms of stress and low resilience in yourself and your team and coping strategies you can develop.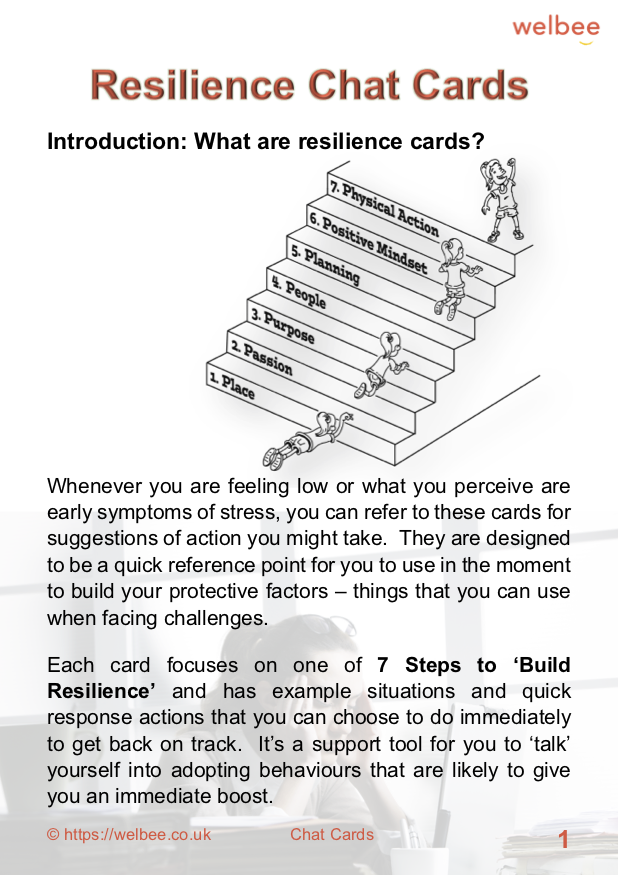 The chat Cards are a set of 'cards' designed to be your quick 'go-to' point of reference for stressful situations and what strategies you might employ to overcome them. They're called chat cards because they are designed as a support tool for you to 'talk' yourself and/or your team/colleagues into adopting behaviours that are going to help you/them during challenging situations.
Unfortunately resilience isn't something that builds overnight or can even be recognised until challenges are faced and met. It's something that needs regular attention. We won't know how well we will react in a new and difficult situation and whether or not we have successfully built any resilience.
What we can do is:
Build protective factors (behaviours) – these are about the knowledge and skills we can learn and deploy and will also include our thinking, mental and physical fitness.
Manage risks – identify those things that we may be vulnerable to and develop strategies for them, which might include avoidance as well as learning how to deal with them.
The more time and effort you invest in developing protective factors and understanding and managing risks, the more you will be prepared and ready to face any challenges or stressful situations that come your way. Imagine resilience as a brick wall and a balloon.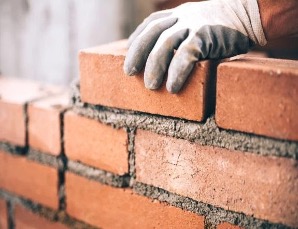 Building a wall takes time, one brick at a time, but the more bricks you add the stronger it becomes. If one or two bricks are removed, the wall would still stand. Just like building a wall, you need to have the right knowledge and skills in place to build and strengthen your protective factors and better understand how you manage risk over time.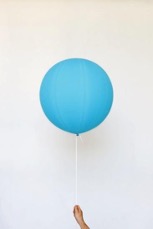 A balloon is quick and easy to inflate, it only takes a few puffs of air, but it's also very easy to burst or deflate. You can do one or two things to develop your protective factors and manage risk, just like expending one or two puffs of air, but it won't be strong enough to protect you in times of stress. You are still likely to burst!
Building your resilience
Read through the resilience articles and chat cards and familiarise yourself with what resilience is, how to identify signs of stress and what you can do to improve your situation and that of your team or colleagues.
You can use the information as often as you need to give you suggested actions.
Be vigilant for signs of low resilience and stress within yourself and others, and if you lead others arrange a 1-to-1 meeting with them and talk them through relevant content, asking them to suggest actions they might take.
If you have any questions or would like to find out more about building resilience or improving staff wellbeing, please get in touch.
Other articles in our resilience and wellbeing toolkit
The difference between pressure and stress
The symptoms of stress and lower resilience
Managing stress and building resilience
The major causes of workplace stress
13 tips to build your energy and wellbeing
Resilience Chat cards
Find the place of greatest opportunity