The starting point for measuring staff wellbeing is to look at existing school data. This will include;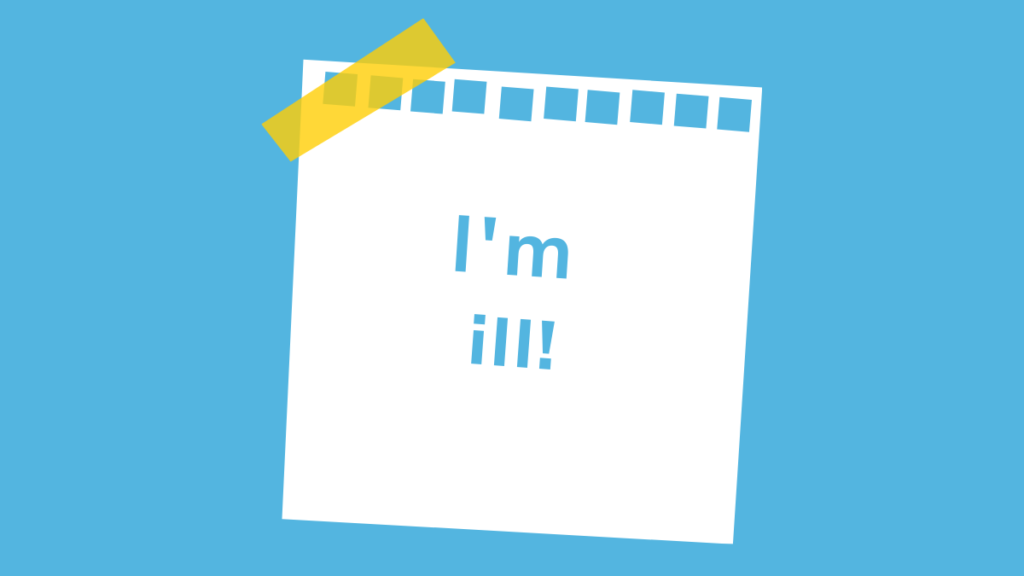 Teacher retention levels, and details of why they leave.
Staff absence rates.
The number of grievances and disputes.
Staff and student behaviour.
Observation and feedback on staff performance and relationships (how they work together).
This and other data provides clues.

Staff leaving is an inevitable part of school life, and if you are seeing a lot of promotions, then you will attract good new staff. However, if people are simply leaving to go to another school, or joining the many who are leaving the profession, then these are signs that all may not be well.
It is also important that exit interviews are carried out by someone independent of their line manager. You can find some guidance on this and questions to ask here.
Staff absences are also inevitable. The number one cause of long term absence and number two cause of short term absence (after minor illness) is now stress. 
If this is a common reason, if absence patterns involve a high number of staff, a high number of short absences, absences either side of the weekend, or reasons relate to mental and/or physical aches or minor causes, then this indicates action is likely to be needed to improve wellbeing.

Finally, grievances, disputes, or other things that regularly take up management time are strong indications that action is needed.
Measuring staff wellbeing beyond analysing staff data
Staff surveys are another useful way of collecting feedback and measuring staff wellbeing. If you use a survey, ensure it has a strong evidence base, ideally with proven psychometric qualities to demonstrate its validity, consistency and reliability. 
Done well they can play a big part in identifying where the major challenges may be and in helping to inform your actions and plans.

Surveys can be easy to use, allow you to more easily reach out to all staff and can quickly identify issues. Take care when using your own, as the biggest danger is you are not clear on exactly what is being measured and there is likely to be uncertainty about how good any score is, without benchmarks.
Which survey should you use?
The one we recommend is the Health and Safety Executive's Indicator tool. Using their management standards framework it assesses risks against known workplace stressors and what we know makes for a high staff wellbeing working environment. The questions are freely available.
Although other surveys have been created, often citing they have been developed with psychologists, we believe the evidence base and independent evaluation of the above survey makes it the one that should continue to be used.
This is also the survey we use with schools. We have added detailed analysis, an easy to use on-line dashboard, benchmarked and filtered scores, strengths and areas to focus on and most importantly recommended actions. This is what schools told us was most important for them in quickly moving to action to improve staff wellbeing.
You can also collect staff comments and respond to them anonymously to elicit better feedback and continue open conversations.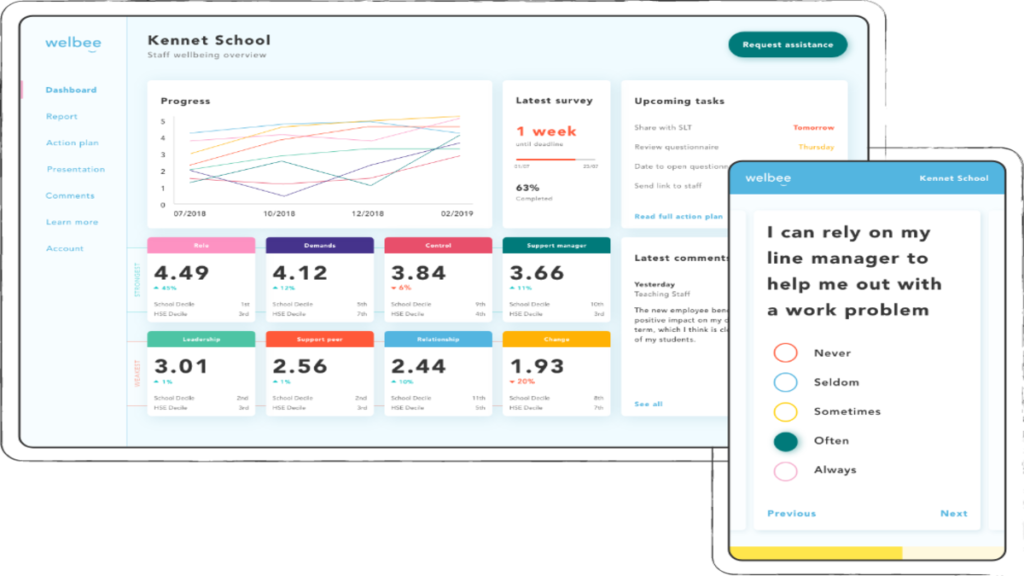 Other important considerations
There are other things you should do in effectively measuring staff wellbeing and the most important to think about are:
Achieving high participation rate. There are steps you can take to make this more likely if you want to fully engage staff in improving the wellbeing for themselves and all colleagues.
You must share the results, at least at a summary level, irrespective of what they tell you. You may find it difficult to share disappointing results or struggle to find the time, but if you don't, staff will assume there is something to hide.
Failing to share results will also make it less likely staff will engage in any solutions or in future surveys. As a result it is likely to lead to a further deterioration in staff wellbeing and performance.
Whether you carry out your own survey, let us help you or use another provider, following these steps will help to make sure the process and outcomes are as effective as they can be and give you the best chance of improving staff wellbeing.
If you have any questions or would like to find out more about measuring staff wellbeing, please get in touch.