If you want to measure staff wellbeing then one thing you can do is run a survey. If you are going to do this you will wan to make sure you achieve high participation from your staff/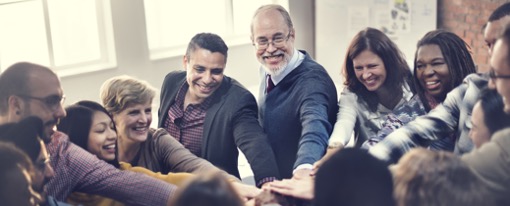 Steps to achieve high participation
Obtaining a high response rate is important to ensure your results correctly reflect the situation in your school.
As a crude rule of thumb for a survey of this type, a response rate of over 50% could be considered adequate; over 60% desirable, over 70% good and more than 80% very good. When we work with schools, we always aim to achieve a minimum of 80%.
With a response rate of less than 50%, the data should be considered as indicative only, and treated with extreme caution.
There are several things you can do to encourage a good response rate before you start your survey. Not least is that staff should feel it is important, that their views matter and that they will be listened to and acted on. Steps you can take include:
Publicising the survey; including supportive comments from senior management and staff/union representatives, where appropriate, and encouraging people to take part before it is distributed.
Explaining to all staff: the purpose of the survey; why they should take part – what's in it for them; how and when they will be receiving a link to the survey and can undertake it; how and when they will get feedback on results (at least at a summary level); and how actions will be taken to address findings.
Ensuring anonymity of responses. This will encourage staff to give frank and honest feedback. A formal statement of anonymity at the beginning of the survey is the best way to do this. You should also reinforce this when writing to and talking with staff.
Ensure line managers understand that the process is important and that they encourage their staff to take time to complete the survey.
Giving people enough time to complete the survey (at least 10 / 15 minutes). Ideally allow staff to complete the survey in work time, where possible, rather than expecting them to complete it in their own time. We know that this provides much better response rates.
Continuing to publicise the survey throughout the process.
Providing a contact person or persons for staff questions and support.
Example message to promote your staff wellbeing survey to staff
Below is an example message you can swipe or adapt to share with staff. You will have your own words and context and this just may help given how busy you will be. Just click below to open the message.
Suggested message to staff (click to open)
Dear [Colleague / Name],
[School Name] is committed to protecting your health, safety and welfare and that of all staff and we acknowledge the importance of wellbeing and tackling the causes of stress in our workplace.
We would like your support in undertaking a survey, which is designed to find out how you feel about various aspects of your working conditions. We are asking you and your colleagues to do this to be sure that we are doing all we can to make this the best place for you to work. The survey is anonymous and the questions asked do not allow for any individual to be identified.
You will receive an invitation, with a link to allow you to take the survey on-line and please complete it as soon as you can (or enter details of when you are making time for them to take it in work) and before (enter date). When the survey responses have been collated, summary results will be shared with you, and we will reach agreement on appropriate action.
Please take the time to complete the survey. It will provide an indication of how well we are performing and of where there may be opportunities for improvement. Don't rely on others to raise issues, as wellbeing and stress is subjective and can affect people in different ways.
The survey should take no more than 10 minutes to complete. For each question click on the answer that most accurately reflects how you feel. There is also the opportunity for you to share comments about what you think is going well and how we might improve.
If you have any questions, please contact [enter contact name / email / phone number]. Thank you for participating.
You will also want to support this through meetings, briefings and asking line managers to encourage their team members to take part..
Before launching your survey
It is important to plot the survey process. plan when and how findings will be fed back to staff and how you will engage with them in agreeing actions moving forward. Don't wait until you have the results as you may end up feeding back too late and in a piecemeal way.
An effective plan that you stick to will help to ensure improving staff wellbeing is delivered coherently and becomes part of what you do each day, rather than a series of activities that address symptoms rather than causes.
It also makes it more likely that staff will continue to engage in solutions and participate in future surveys.
You can run your own staff wellbeing survey, though there are many good reasons why you might want to ask someone to do it for you.
You can find out everything that is included when we run surveys for schools and MATs on our home page here or you can get in touch to ask questions or schedule a call by contacting us here.